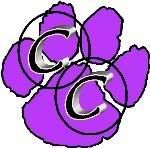 Browsing our holidays saved old photo on the computer, saw this lovely koala's. This was taken last year wed anniversary at Victor Harbor Urrimbirira Wildlife. That day we are not lucky , coz the hour for taking photo was over, so we dont have the chance to cuddle or hold the koala.
Whenever we went for a holiday, the destination that we are going to, we try to visit the zoo. It's just fun, watching some wildlife animals. I havent seen some of this creatures before so its very interesting for me.
Still have more reserved critters to post, lucky we loveto visit our relatives place..lol the zoo.